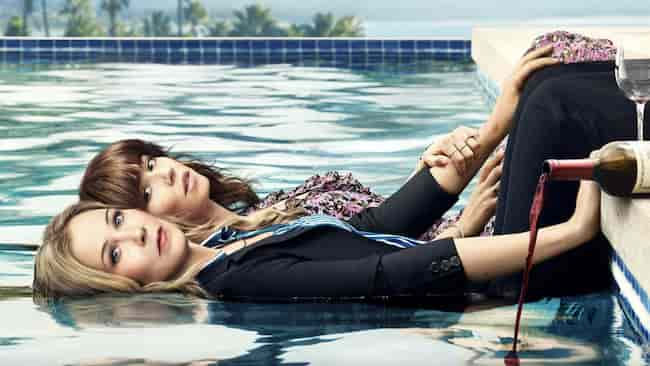 Dead To Me Season 3 Release Date, Cast, Storyline, and Everything You need to know
Finally, Netflix has announced that Dead To Me Season 3 will be the final season of the series. Fans literally can't keep calm with such amazing news!
Dead To Me Season 3 Release Date
As per the official notification, the Dead To Me Final Season is going to be released by Fall 2022. It was released through an Instagram post and it also revealed that the shooting has already been completed. The series is now in the post-production phase and will be released soon. 
Dead To Me Season 3 Cast
Two main characters played by Christina Applegate and Cardellini will obviously be there as complicated best friends. Along with then, James Marsden will also be seen in the final season of Dead To Me. 
Jen Harding will be played by Christina Applegate whereas her Bestie Judy Hale will be Linda Cardellini. James Marsden as Steve Wood, Sam McCarthy as Charlie Harding, Max Jenkins as Christopher Doyle, Edward Asner as Abe Rifkin, and Luke Roessler as Henry Harding. 
Other than these cast members, fans are wondering about additional cast members, but no such details have been revealed by Netflix. 
Dead To Me Season 3 Episodes
Just like Dead To Me Season 1 and 2, the final season is also expected to have 10 episodes and each will have around 30 minutes of run time. There is a chance that being a final season, the Dead To Me Season 3 might have an additional number of episodes. 
WARNING: Dead To Me Spoilers Ahead. 
Dead To Me Season 3 Storyline
Since the Dead To Me Season 2 ended, fans are left with so many questions. It will, hopefully, be resolved with the release of season 3. 
As we have seen, there was a crash where Ben hit Jen and Judy's car and everything literally went to hell. He was on his way to identify his brother's body and there was whiskey involved. We don't even know if he had any idea about people in the other car or anything. 
There are so many questions that need to be answered by the Dead To Me Season 3, soon. Let's just wait a little longer and we shall find out everything. Stay tuned for all the latest updates for the Dead to Me Season 3 and more.