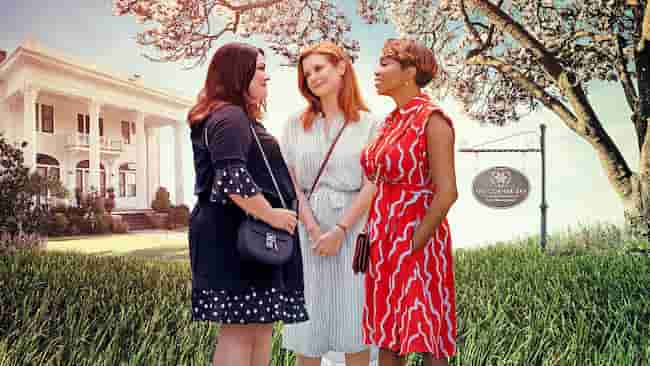 Sweet Magnolias Season 3 Release Date, Cast, Storyline, and Everything You need to know:
Since the release of Sweet Magnolias Season 2, fans were eager to know everything about the renewal of the series for the next season. Finally, Netflix has renewed the Sweet Magnolias for its 3rd season. 
Sweet Magnolias Season 3 Release Date
As of now, Netflix has only released that the series has been renewed. There is no official date or anything about the exact release of the series. Hence fans need to wait for their favorite series' release date. 
Sweet Magnolias Storyline
The series revolves around the small town of Serenity. There is JoAnna Garcia Swisher who plays Maddie Townsend. She is a divorced woman and has three children. 
Maddie makes Sweet Magnolias with the help of her pals who are a Chef played by Brooke Elliott who owns a restaurant and then there is an attorney Helen Decatur played by Heather Headley. 
Sweet Magnolias Season 2 Finale
At the end of Season 2, we saw that Helen and Dana are mourning the death of Miss Frances played by Cindy Karr. Maddie gets to know about the ex-husband Bill who is the biological father of Issac played by Chris Medlin. 
Like these things were not enough, she also got to know some shocking details like the one whom she likes, Cal played by Justin Bruening was arrested. 
So, there are so many things and stories that need to be sorted out. Hopefully, throughout season 3, fans will get all the answers. 
Sweet Magnolias Season 3 Cast
Some of the confirmed cast members from the original cast include JoAnna Garcia Swisher, Brook Elliot, Heather Headley, Justin Breuning, Chris Klein, Carson Rowland, Logan Allen, and more. 
They will be joined by Chris Medlin, Dion Johnstone, Anneliese Judge, Brandon Quinn, Michael Shenefelt, and Jamie Lynn Spears. 
Sweet Magnolias Season 3: Makers Team
Sheryl J. Anderson is the showrunner as well as the executive producer of the show. The Series is based on the book written by Sherryl Woods who also happens to be one of the executive producers of the series. 
Amongst many executive producers, there is Dan Paulson with his Daniel L. Paulson Production Company.